Military Studies (ROTC)
According to the National Center for Education Statistics, there were 4,298 degree-granting postsecondary institutions in the United States as of the 2017-2018 school year,  and a similarity amongst many colleges is the presence of ROTC (Reserve Officer Training Corps).  ROTC was founded with the passage of the National Defense Act in 1916 designed to provide an avenue for college students to work towards a commission as an officer in the armed forces and is now offered at more than 1,100 colleges across the country.  Whereas there are more than 1,200 colleges across the country with an ROTC presence, only slightly more than 50 have all three branches,  and the University of New Mexico is the only higher education institution in this state to have all three programs. 
UNM ROTC provides over $4.5 Million in federal funds for UNM students with graduation rates as high as 95% and produces the highest number of Hispanic officers in the nation.   Presently, UNM ROTC recruits and serves approximately 200 UNM students annually.
Air Force ROTC
(includes Air Force and Space Force)

 
Army ROTC
 
Naval ROTC
(includes Navy option and Marine option)


UNM ROTC Advisor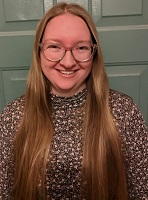 Ms. Annie Merrill, MA
All appointments are made in LoboAchieve
LoboAchieve Appointments Explained
If you are currently an active UNM student but not currently a Military Studies/ROTC student, you will need to click on the "Advising Offices" tab and "Search Advising Office" to manually search for "ROTC"  which is part of the University College Advising Center.  Please only schedule with Ms. Merrill, not the other UCAC advisors also found there.   
If you are a prospective or returning student without a current UNM NetID, you may also access LoboAchieve using the "non-UNM sign in" option and creating an account.  Please do not create an account if you have an existing/active UNM NetID, or have recently been accepted to UNM and just need to setup a NetID (which may be done via this link: https://netid.unm.edu/).  If you have an active NetID but have simply forgotten your password please see this link to reset: http://it.unm.edu/accounts/change-password.html
Map to UNM ROTC Complex
Find out more about joining UNM's ROTC programs here